The only thing that makes it possible to write a rambling on successful small business ideas is the commonalities about business ideas that are successful or small business ideas that have been successful in the past. So, before we start, "What is a Successful Small Business Idea"?
A successful small business idea, when put under the "Work at Home Joe" X-Ray…. would….Be…
A business idea that accomplishes measured progress toward an intended goal or out come, is a successful small business idea.
WHAT?? ….
Listen success at its core is as simple as "measured progress toward an intended goal", agree?
When most people think of a "successful business idea" they think profitability above 40%, automation's, and a self innovating, never ending business cycle. And these are good measuring sticks for apparent and real business success. Here is the problem we find when we look at the idea a little closer.
The problem with most business ideas is sustainability and lack of clarity. Vision, purpose, target market… All those things are great, BUT, if you confuse business success, with "vision" or "purpose" or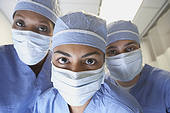 "fulfillment" success…..  you will fail. What I mean by that is this…
A successful business idea is more than a good idea.  A solid business idea that works needs to take care of a few key elements or it just won't work.
What makes a successful small business idea?
It must have a cash flow model that allows the business to survive and flourish.
It must serve or provide a solution to a problem that is relevant.
It must have innovation built in.
It must be profitable enough to finance growth, innovation, and returns.
It be light enough and profitable enough to allow for blunders. (There will be Some)
It must be "niche" enough to be excellent, and broad enough to expand and innovate.
The market needs to support the above points.
In a nut shell a successful small business idea has to provide a product or service that solves or provides a solution to relevant problem. The business ideaneeds to have a cash flow model that is lightning fast. The successful idea will be specific enough to immediately serve an in demand need, AND flexible enough to expand into peripheral needs and opportunities in the market place.
The most successful small business ideas use a light, or simple frame work.  Cumbersome infrastructure or expensive processes will weigh a great small business idea down and when the bad times come, and they will, a new business idea will take over your hard earned market share.
How to implement a great small business idea?
Implement your small business ideas with these points in mind. Think from the end. Think about yourself. What do you need from the business? How can automation help keep you focused on business development? Keep it simple. Develop smart business practices.
The bottom line with a good small business idea is that it has a solid plan. Not just a business plan… but contingency plans.  The old adage "expect the best, plan for the worst is always a successful mindset. Adopt it and succeed with a successful business idea that make sense in the information age.
I help people make money from home by starting a turn key home based business. A direct sales model business that is lucrative, by design. Learn more by filling out the form, or visit the successful home business opportunity page.